We have the skills and expertise to install a variety of different fences on your residential or commercial property in Johnson County.
At Johnson County Fence, we often find that fences are a great addition to any outdoor space, and for a variety of purposes. One thing that is of incredible importance, however, is having a fence installer that can work with your preferred fencing material and that provides quality installation that will last. When you work with our experienced team, you will find that, no matter what your fence preferences may be, we can provide the installation solutions you need for the best results.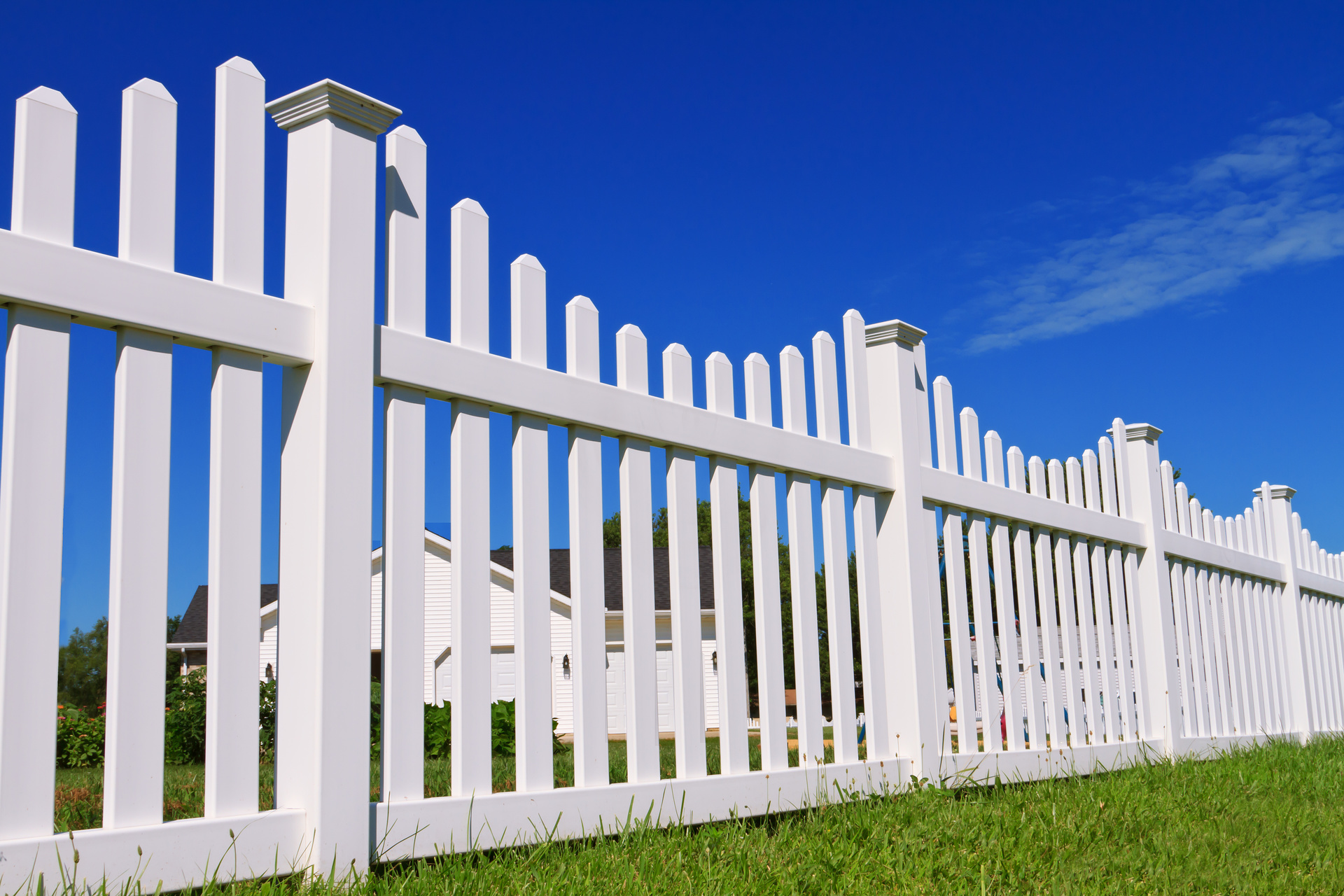 Fences in Johnson County
Do you have a specific fencing material in mind, or are you interested in created an appealing landscape? We have the skills and expertise to install a variety of different fences on your residential or commercial property, including:
Chain Link
Wood
Aluminum
Vinyl
Additionally, we have worked with our customers to achieve their vision for their outdoor space, which includes the use of garden, privacy, pool and decorative fences and the accompanying gates that look great and function well on their property. It is important to us to listen to your needs, recommend the fencing materials that will work best for you, and provide expert installation that achieves your desired outcomes.
If you have questions about our fencing services or you would like to schedule a quote, contact us today for more information about how we can assist you. We also offer comprehensive fencing solutions, so we can make sure your entire property looks its best. We look forward to working with you.
Aluminum Fencing
Aluminum fences come in several different style and color options, so you can choose the type that works best for your property. Are you looking at different fencing materials and wondering which one will be right for your yard? At Johnson County Fence, we talk with our customers routinely about their vision for their new fence installation and how to get the best results for their intended purposes. One option that is very popular is aluminum fences because of their many advantages.
Chainlink Fence
While its construction is undeniable, the price point and ease with which a chain link fence can be installed makes it an ideal choice. When you require a security fence, there are few options better than chain link. Galvanized chain link fencing offers the best in materials and workmanship, leading naturally to low-maintenance and retention of beauty. Also available with Brown, Black or Green Vinyl Coating.
Decorative Fencing
Let us transform your property with the addition of a decorative fence that provides beauty and value to your home or business. Should fencing be durable? How about functional? You probably answered yes to both of those questions, but did you think about decorative, too? Here at Johnson County Fence, we offer options for decorative fences that will enhance your outdoor living space with beauty and value while providing security, safety, and privacy.
Privacy Fence
We install and repair privacy fences, so you and your family can enjoy being beyond the eyes of your neighbors. There are several advantages of living in a planned community, but one of the drawbacks is that it can feel less private than being in a more rural environment. Thankfully, that one disadvantage can be rectified with a privacy fence.
Vinyl Fences
Our team is well-qualified to install a vinyl fence at your home or business, so you enjoy years of performance and beauty. There are a number of reasons why a vinyl fence is the preferred choice at so many homes and businesses. The fact that it doesn't need staining or sealing like wood, provides more privacy than chain link fencing, and is more affordable than wrought iron are all great reasons to consider a vinyl fence for your property.
Wood Fencing
If you are looking for the natural beauty of a wood fence for your home, count on us to install it for lasting enjoyment. Even though vinyl is all the rage in fencing these days, there are still some valid reasons to go with a wood fence instead. If wood has captured your heart and you want it for your property, you will find both quality products and installation services here at Johnson County Fencing.
Garden Fences
When you invest a lot of time and money into the garden on your property, you probably want to keep it protected as much as possible. Leaving a garden unprotected could result in damage when people walk across it or wild animals come and start feasting on your plants, along with any fruits and veggies that you might be growing. Adding a garden fence is one of the easiest ways to offer protection to your outdoor space without sacrificing the beauty of the yard.
Pool Fence
Having a swimming pool on your property is great for many reasons. You can take advantage of spending time together and making memories as a family, and you always have a place to cool off when the weather is warm. However, a swimming pool can also be a serious liability, especially when you have young kids running around. One of the best ways to protect your children and other youngsters that might come to your property is by installing a pool fence.
Ornamental Steel Fences
Falling limbs, lawn equipment and general wear and tear can contribute to fence damage. Only fences made of the finest materials stand a chance to survive such long-term abuses. Typical mechanically fastened systems tend to lose efficiency over time because rotation occurs. The Montage steel fences don't have a similar problem because of their unique construction. The joints in a Johnson County fence are welded, not fastened, making this fence is more secure.